Children's Rights in Institutional Care/The Invisible Children, Active Citizen's Fund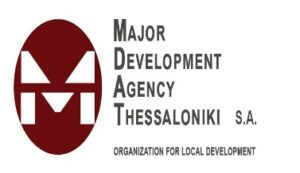 PROJECT: "Children's Rights in Institutional Care/The Invisible Children"
Duration: 18 months 
Funded by the Active Citizen's Fund (90%)
Major Development Agency Thessaloniki S.A. Organization for Local Development (MDAT S.A.) in cooperation with the Non-Profit Association "NETWORK of FOSTER PARENTS & VOLUNTEERS FOR THE EXTRA-INSTITUTIONAL SOCIAL CARE OF MINORS" in the framework of the project is to address the great inequality experienced by children living in institutions due to the violation of their rights, as provided for in the International Convention on the Rights of the Child. The inequality is due to the living conditions of children, the lack of supervision of institutions, non-implementation of deinstitutionalization policies, informing and raising public awareness of the prevailing conditions, education and training of employees and volunteers in the field of Child Protection and teachers.
Furthermore, the project seeks to address the violation of the rights of abandoned, abused, neglected children, children living in institutions and unaccompanied minors regarding access to family life, equal participation in regular housing and upbringing in the family environment, in education, in equal opportunities with children living in protected families and the possibility of normal social integration in adulthood, due to their long stay in closed care institutions which averages 7 years, instead of being raised in foster families.
The partnership will organize information, training sessions and awareness activities in the community for the adoption of minors in its classic form but mainly in the flexible forms of adoption of these minors, in the sense of the sponsor (supporter – mentor) of each child. in order to help on an individual support level, her/his education and knowledge of the Greek language, her/his social integration and especially her/his emotional well-being.
NOTE: THE CONTRACT IS EXPECTED TO BE SIGNED SOON